Description
60% Layout In Wired
Brand New Redragon 60% design in wired-only mode due to popular demand. 61 anti-ghosting keys for ultra-compact and minimalistic design. Frees up precious desk space for less clutter.
Vibrant RGB
Up to 13 presets backlighting modes are free to choose by the keyboard itself. Brightness and flowing speed are also adjustable on board. Select your own preferred modes for any playing.
Dedicated for FPS Gamer
Place the keyboard properly straight on your desktop and a no more crooked way for mouse space-saving, your mouse will never hit the keyboard anymore. Enjoy waving the mouse without any worries and go get that Team Kills.
Hot-Swappable Switches
Blue Switches: Distinctive tactile blue switch offers fantastic audile typing feedback. Brown Switches: Tactile brown switches provide a soft bump but no click. Red Swtiches: Most quiet mechanical switch, linear and soft key travel makes every click easy to register. Hot-swappable with other Redragon switches. Made to last with switches rated for 50 million keypresses.
Pro Software Customizable
Expand your options using the available software to design your own new modes and effects found on Redragonshop. Macros with different keybindings or shortcuts for more efficient work and gaming.
Choose the keyboard switch that's right for you
Outemu Red
Outemu Blue
Outemu Brown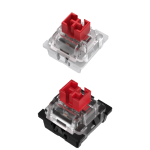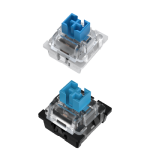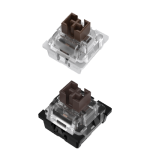 Operation Style
Linear
Clicky
Tactile
Operating Force
40g
60g
55g
Actuation Point
2.0mm
2.3mm
2.0mm
Total Travel Distance
4.0mm
4.0mm
4.0mm
Life Span (Keystrokes)
50 million
50 million
50 million
Sound Level
Quiet
Clicky
Gentle
Suitable For
Office/Gaming
Typist
Midway (Office/Gaming)
Specifications
Features
L shaped type C cable
Ultra-Portable
No-Slip Stand
60% Layout In Wired
Pro Keyboard with Pro Driver
No Worries about the Connection
Design
USB Connector
Detachable Type-C Cable
Keyboard Size
11.5*3.9*1.4 inches
Keyboard Connectivity
Wired
Matrix
61 Keys (Full Rollover)
Package Included
1 x Redragon K630 Wired Keyboard
1 x Detachable USB Type-C Cable
1 x User Manual
Compare with other Redragon keyboards here.
Reviews
Reviews
Amazing
For its price I'd say its an amazing 60% keyboard. Sounds very good and awesome to the touch, plus extremely well built! 100% recommended!
Best purchase I've ever made
This thing is awesome, it feels nice and it is extremely well built for the price, one of the best keyboards out there. Very customizable, one thing I dislike is the spacebar kinda hurts my thumb after about 20 minutes but overall feels nice.
Amazing quality, feels nice and is a good step up from blue switches.
i love redragon products they are almost always high quality. they are great for the money and last years. the keyboard i had before this one lasted 3 years and would have lasted longer if my house wasnt victim of natural disaster this one is just as good of quality, maybe a little better quality. it definitely feels more premium. you wont regret buying this
Great Performance OK LED Options
Great keyboard. One of the best for its price. Takes a little to get used to because its a 60% but when you do its comfortable, portable and space efficient. Wish there were/were more options on the manual specifically for the leds such as turning the LEDS completly and when adjusting the LEDS it would tell/show you morr clearly what level its on. Also wish there was a software for the keyboard [if there is my fault but when I click on the menus on the website for the keyboard just shows the manual I was given a physical version of.
More than I expected and customer service is prompt !
Had one go dead but that happens! Service was fast and informative. So I bought another. 😁
Download