Description
Redragon Custom Switch - A120 customizable mechanical keyboard switches kit is exclusively customized from the original MX mechanical switches, dedicated for keyboard mod enthusiasts, compatible for all hot-swappable keyboards.

Cypress Soft Tactile (Equivalent Brown) - the outstanding quiet series dedicated for low typing noise users, does not sacrifice the soft brown tactile feel. Equivalent to the original MX Brown tactile switch with a more stable and premium typing experience.

Epic Durable Quality - There are 70 switches in the box, with an extra keycap and switch puller, every single switch has a 50 million click times durability. Extremely wear-resistant internal components with IP40 dust-proof features provide a long-lasting and stable quality lifespan.

No Missing Clicks - Advanced mainstream 3 pin configuration for maximum applicability and worry-free customization. Strong and solid all-metal pin contacts, plug-and-play for one-click ultra precision left no lag or missed key.
Choose the keyboard switch that's right for you
Purple
Mint Lemon
Transparent
Gold-Melt
Bean
Rose
Maple
Cypress
Carnation
Stars
Neon
Parrot
Wukong
Silver
Peach
Lime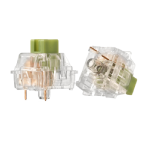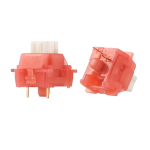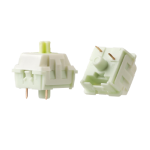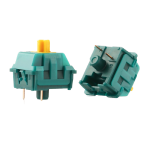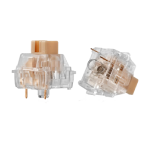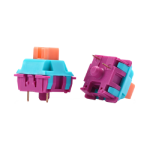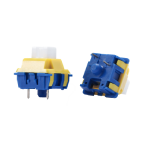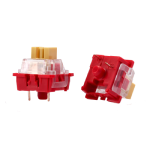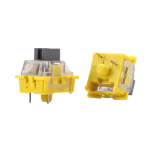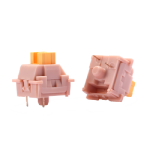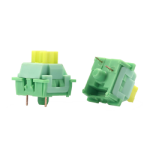 Operation Style
Tactile
Linear
Linear
Linear
Linear
Linear
Linear
Tactile
Tactile
Tactile
Linear
Clicky
Tactile
Linear
Linear
Tactile
Operating Force
35±10gf
37±5gf
42±5gf
42±15gf
35±5gf
40±10gf
45±10gf
50±10gf
45±5gf
40±10gf
40±5gf
40±10gf
40±10gf
35gf
40±10gf
35±10gf
Actuation Point
1.8mm
1.8mm
1.5mm
1.3mm
2.0mm
2.0mm
2.0mm
2.0mm
2.0mm
2.0mm
2.0mm
2.0mm
2.0mm
2.0mm
2.0mm
2.0mm
Total Travel Distance
3.3mm
3.8mm
3.6mm
3.5mm±0.4mm
4.0mm±0.3mm
3.6mm
3.5mm±0.4mm
3.5mm±0.4mm
4.0mm±0.3mm
3.2mm
4.0mm±0.4mm
4.0mm±0.4mm
3.3mm
4.0mm
3.3mm
3.3mm
Life Span (Keystrokes)
50 million
50 million
50 million
50 million
50 million
50 million
50 million
50 million
50 million
50 million
80 million
50 million
50 million
50 million
50 million
50 million
Sound Level
Soft
Soft
Gentle
Quiet
Soft
Slient
Soft
Clicky
Clicky
Slient
Gentle
Clicky
Gentle
Quiet
Slient
Slient
Suitable For
Office/Gaming
Office/Gaming
Office/Gaming
Office/Gaming
Office/Gaming
Office
Office/Gaming
Office/Gaming
Office/Gaming
Office
Office/Gaming
Typist
Office
Office/Gaming
Office
Office
Specifications
Features
Soft Tactile Mechanical Switch
3-Pin Plate Mounted Quiet Linear Equivalent
50 Million Click
Hot-Swappable DIY Keyboard Quiet Switch Mod
Design
Switch Type
Soft Tactile (MX Brown Equivalent)
Lifespan
50 Million Clicks IP40 dust resistance
Operating Force
50± 10 gf Bottom Out Force: 60 ± 10 gf
Total Travel
3.5 ± 0.4mm Pre Travel: 2.0 ± 0.4mm
Package Included
70 Switches
1 x Keycap Puller
1 x Switch Puller
Reviews