Description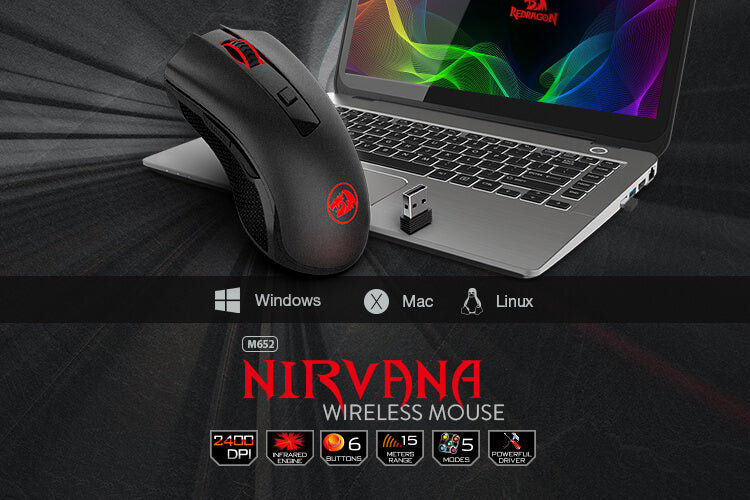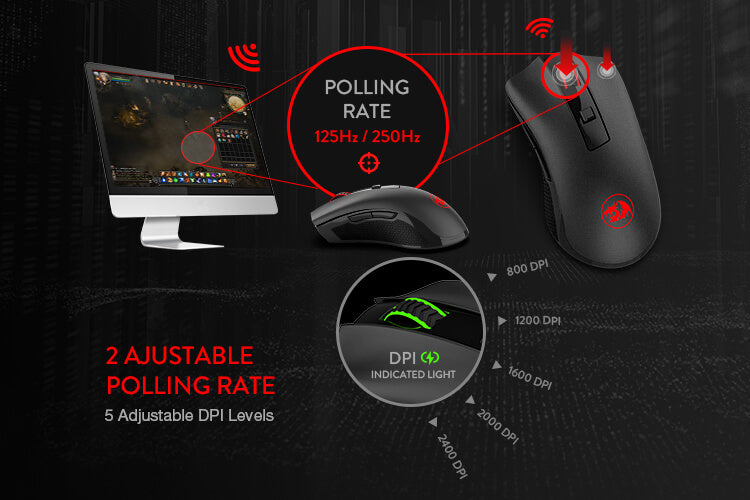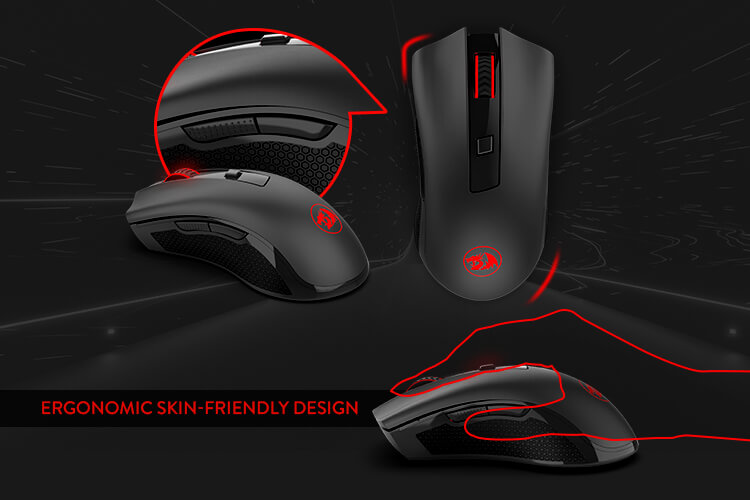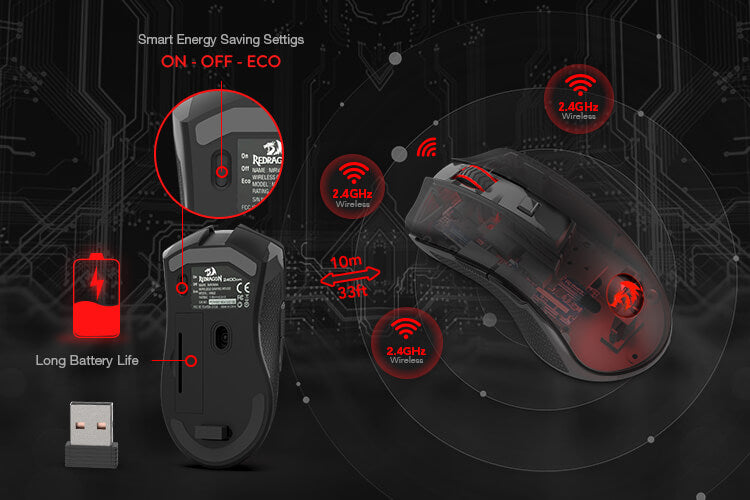 Specifications
Features
Accurate and Lag-free mouse
Ergonomic design
5 adjustable DPI levels & 2 Polling Rate
Long life service & power saving with sleep mode
Compatible with Windows7/8/10/XP, Vista7/8, Linux and Mac OS
The Back and Forward Buttons are not available for Mac OS
Design
Product Dimensions
1.6 x 2.6 x 5 inches
Power Source
1 AA batteries required
Hardware Platform
Windows, Mac and other systems
Software
No any software is required.
Package Included
1 x Wireless Mouse (Battery is not included)
1 x USB Receiver
1 x User Manual
Reviews
Reviews
I have bought from Redragon in the past and love your products. But I've been having a hard time with this mouse. It connected very easily, but sometimes it will randomly have spotty connection. This is especially difficult if I'm in the middle of a game, as smaller movements won't be picked up. I'm not sure if this is because of the battery life (I sometimes forget to turn the mouse off so I'm not sure how much it's using) or something faulty with the mouse.
When it works, I'm very happy with it, however. It is light but not super light, perfect size for my hand (I have somewhat big hands), and feels pretty receptive.
Another criticism I thought of while writing this is there's no real way to tell what DPI you have it at besides just wiggling the mouse around a bunch. But that's a very minor criticism.
Mouse has a battery saving function that turns it off after a certain amount of time, also has an economy mode to turn off the lights while leaving the mouse itself on, mouse is bigger than my previous HP mouse, and is comfortable to hold in my hand. I've had it almost a month now and haven't had any real issues.
This mouse not only has a red LED light but it also has an ecom mode for saving battery power. Got this mouse for my middle child and he really loves how smooth the mouse works and it's perfect size for him.
Ive had this mouse for a few months now and the only noticeable difference is that the scroll wheel squeaks a little but other than that its everything else that it says, also be aware that the mouse is pretty cheap plastic but I expected that from this because of the price. i didnt have high expectations but it surprised me how well it does while actually gaming
Works like it should my son uses it for gaming. He's not complaining. He loved that it came in a cool plastic storage box too.