Description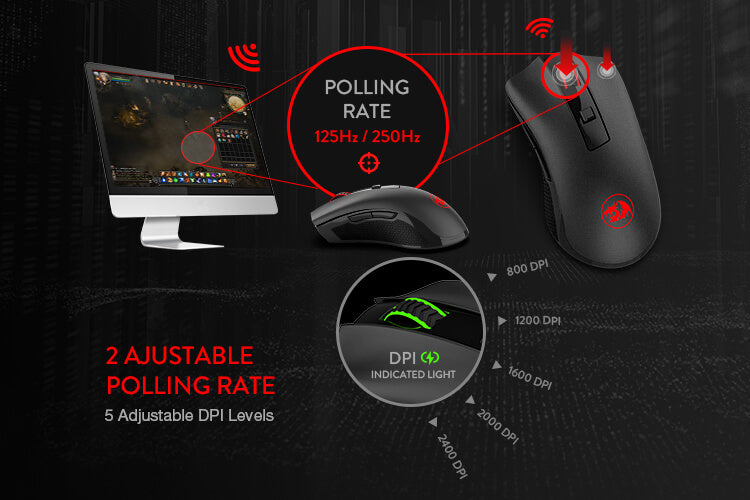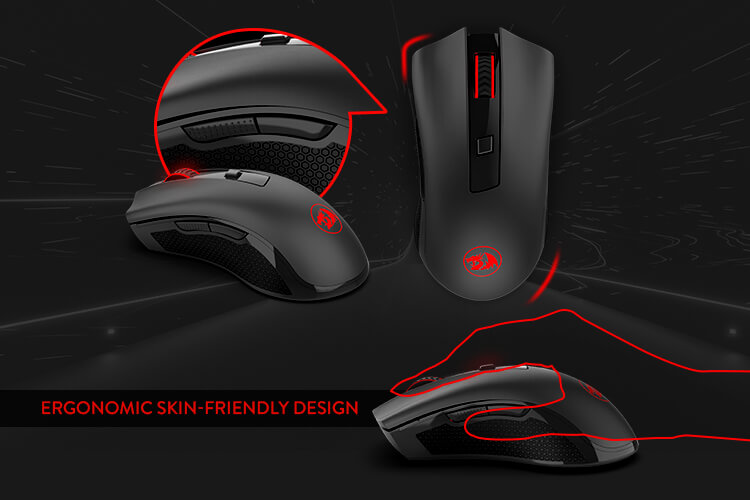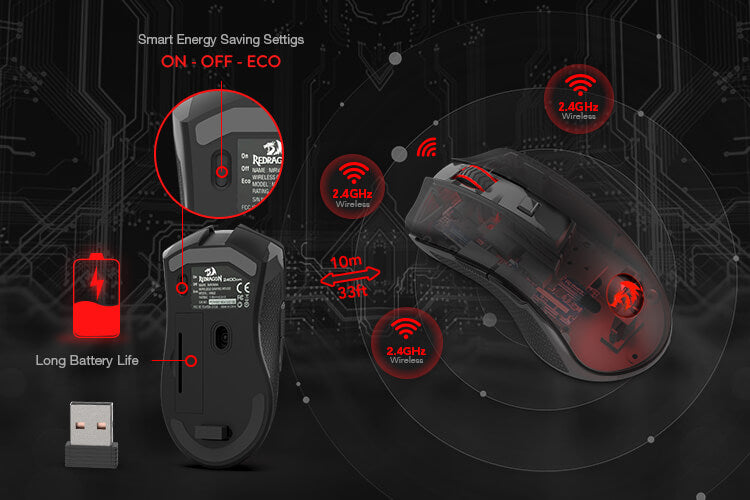 DURABLE STITCHED EDGES
Professionally stitched frame greatly increases lifespan and prevent fraying or peeling of the surface. Portable and durable for long term use
ULTRA-SMOOTH SURFACE
High-quality fine mesh cloth allows for optimum speed and accurate control while gaming. Experience silky-smooth feel and maximum comfort while you surf the web, work in the office or play your favorite games. A comfort zone to rest your wrist.
Specifications
Features
2.4G Wireless Optical Mouse with 2400 DPI and Mouse Pad Combo
5 adjustable DPI levels & 2 Polling Rate
Long life service & power saving with sleep mode
Compatible with Windows7/8/10/XP, Vista7/8, Linux and Mac OS
Ultra-smooth mouse pad
Design
Product Dimensions
15.8 x 3.3 x 1.9 inches
Power Source
1 AA batteries required
Hardware Platform
Windows, Mac and other systems
Software
No any software is required.
Package Included
1 x Wireless Mouse (Battery is not included)
1 x USB Receiver
1 x Mouse Pad
1 x User Manual
Reviews
Reviews
This mouse in an amazing mouse, I strongly recommend it to people who are getting in to competitive gaming, but are still on a tight budget. The mousepad is bigger than I expected it'd be, but it is fantastic. My other gaming mice fly across it really smoothly, and even give them the "lightweight" feel. The mouse feels and sounds REALLY GOOD, with a really nice pinging sound to it. As for gameplay with this mouse, it feels like I honestly have an aimbot. I can't stop using this in FPS games, it just improves my aim so much and I don't understand how. Even though it doesn't come with software like the other Redragon mice, and the dpi levels are quite low, this mouse honestly feels like a $100+ gaming mouse even though it costs less than 20 dollars, with the mousepad. Unbelievable product, recommend for anyone who wants a really good budget mouse and pad.
Redragon M652 Optical 2.4G overall happy. great upgrade over basic mouse. its been a few months no battery change and everything is good. dpi adjusting is easy enough.plug it in and worked. what more can you ask. win10. im only a casual gamer. biggest complaint with old mice was battery life. this is great in eco mod, no lights and shuts off after a few minutes. just click the side button to wake up. corded mice are annoying for me. the wheel feel good. the texture on top of mouse is smooth not rough. the side has a little texture but nothing aggressive. .the smoothness of moving the mouse around is good. has two large gliders. most of that is controlled by your mouse pad.
Its perfect for gaming or computer use, easy to handle and comfy on the hand.
I love everything about this combo they are very good quality, well built, and the mouse has an rgb mode as well as a battery saver economic mode dpi is easy to switch and it's very comfortable to use