Description
N-key Rollover  
100% anti-ghosting 104 keys ensure the most accurate simultaneous key presses. Fully programmable - Reassign any key or set up the most extreme macros for effortless gaming.【No CD software included, please download software from http://bit.ly/K582keyboard】
Dynamic RGB Backlight
6 backlight themes and 18 backlight models allow you to type in the dark. You can adjust its brightness with FN + Up/Down. Arrow Key in any non-breathing mode.
Extreme Durability  
50 million times keystroke test, small actuation force, and short travel make it. Solid base with double injection ABS keycaps design, it is built to withstand a lifetime of gaming.
Wide Compatibility
Supports computer system including Windows10, Windows 8, Windows 7, Mac OS X, Windows XP, Windows VISTA, etc. With a USB golden plated port to ensure the stability of data transmission. No delay, no error.
Choose the keyboard switch that's right for you
Outemu Red
Outemu Blue
Outemu Brown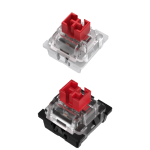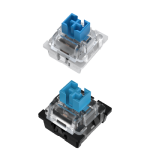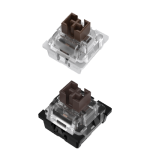 Operation Style
Linear
Clicky
Tactile
Operating Force
40g
60g
55g
Actuation Point
2.0mm
2.3mm
2.0mm
Total Travel Distance
4.0mm
4.0mm
4.0mm
Life Span (Keystrokes)
50 million
50 million
50 million
Sound Level
Quiet
Clicky
Gentle
Suitable For
Office/Gaming
Typist
Midway (Office/Gaming)
Specifications
Features
Hot-swappable OUTEMU red switches
6 themes backlights & 12 backlight models
Interchangeable arrow keys and WASD keys
Dedicated media controls and volume/brightness adjusting wheel
WIN keys can be disabled when gaming
Laser engraved chiclet keycaps
Compatible with: Windows10, Windows 8, Windows 7, Mac OS X, Windows XP, Windows VISTA, etc
Design
Package Size
17.3 x 5 x 1.7 inches
Switches
Outemu red switch (very quiet)
Package Included
1 x K582 Keyboard
1 x User Manual
Compare with other Redragon keyboards here.
Reviews
Reviews
I love the quality for the price that Red Dragon provides. Excellent brand and keyboard
I've tested many keyboards and switches, ready to spend a lot more money but found random YT review of Redragon, decided to buy and try it. I was shocked how good this one is! Of course nothing is perfect, RGB don't have great API to control lights from other software but if you just want to use stock modes or Redragon software it's perfectly fine. Keycaps are OK, switches are great, general build quality is better than anything in this price range. No ghosting, no chatter, I would buy it again.
plus:
Keyboard delivered very quikly,
additional 4 switches,
cool sticker,
2 pullers,
some switches are lubed (spacebar, enter and both shifts),
strong keyboard legs,
super strong keyboard body (not a single crackling or clanging etc.)
cons:
damaged stock keycaps
too strong keyboard legs (hard to open, opening 2x times louder that the switches click, lol)
The w key and d key stopped working consistenly after a few months. Do not recommend
I've been using this keyboard for a couple months now and I've had almost 0 complaints which surprised me given the price on this. Really love the lights and there are several different lighting options. You can even color code certain keys. My only complaint (if I'd even call it that) is that these keys sound a bit aggressive, lots of 'click clack' when you type if that makes sense. Overall I'd highly recommend for someone interested in lighting aesthetics, but on a budget.
Download