Description
100% Supported Win/Mac System & 3-Mode Connection
Coming in hot is the dual main systems supported K652 keyboard, essential Windows compatibility combines with 100% fully fits Mac OS. Take it to work or gaming at home, slide the side switch to change at ease. Geared with Redragon's advanced tri-mode connection technology, USB-C wired, BT 3.0/5.0 & 2.4Ghz wireless modes which make the user experience upgraded to another level in all fields.
75% 84 Keys Layout
The innovative design keeps the original 65% layout's length, which cuts out the numpad for larger mouse moving space. While adding the vital TOP function keys zone and extra 7 control keys, featuring compact with more convenience and practicality.
-35% Ultra Thin Board
Thanks to the loaded low-profile keycaps and switches, K652 keeps itself real low while having a mechanical typing experience. Not like normal laptop keyboards' mushy feedback and get your wrist well protected too.
Attractive Chill Colorway
Industrial style different grey colors decorated with energetic orange, a stark contrast fits great on any desktop. An extra full set with added 7 orange keycaps, makes it new every week.
Battery Level Seeable
FN + Right Shift to check the capacity now of the keyboard, no worries for your next intensive battle. The number keys 1-3 will show red when the battery goes under 30%.
Choose the keyboard switch that's right for you
Low Profile Red
Low Profile Blue
Low Profile Brown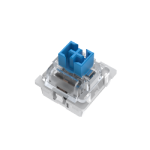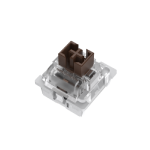 Operation Style
Linear
Tactile
Tactile
Operating Force
45±10gf
55±10gf
45±10gf
Actuation Point
1.2mm
1.2mm
1.2mm
Total Travel Distance
3.0mm
3.0mm
3.0mm
Life Span (Keystrokes)
50 million
50 million
50 million
Sound Level
Quiet
Clicky
Soft
Suitable For
Office/Gaming
Typist
Office/Gaming
Specifications
Features
100% Supported Win/Mac System
Bluetooth/2.4Ghz/Wired Tri-Mode Ultra-Thin Low Profile Gaming Keyboard
75% 84 Keys Layout
30% Cutted Ultra-Thin with Dedicated Media Control
Professional Software Support
Aluminum Top Plate
RGB Backlit
Extra Full Set with Added 7 Orange Keycaps
Design
Keyboard Size
12.5 x 5.0 inch
Switches
Low Profile Switches
Keyboard Connectivity
Wireless
Matrix
84 Keys (Full Rollover)
Package Included
1 x Redragon K652 gaming keyboard
1 x Detachable USB Type-C Cable
1 x User Manual
1 x Extra Full Set with Added 7 Orange Keycaps
Compare with other Redragon keyboards here.
Reviews
Download