Description
Unleash Gaming Flexibility with 3-Mode Connection
Level up your gaming experience with the Redragon K656 PRO's advanced tri-mode connection technology. This gaming keyboard gives you the freedom to switch between USB-C wired, BT 3.0/5.0, and 2.4 GHz wireless modes, ensuring an unparalleled user experience across all fields.
Compact Design with Full Functionality
Immerse yourself in the gaming action with the Redragon K656's 100 Keys Layout. This ingenious 90% design maintains the functionality of a full-sized keyboard while maximizing space. Experience the perfect blend of practicality and compactness, all-in-one gaming keyboard.
Enhance Your Gaming with Upgraded Hot-Swap
The Redragon K656 offers an upgraded hot-swappable socket that is compatible with nearly all 3/5 pin switches. This brand-new upgrade simplifies switch mounting and enhances stability, giving you the edge in those intense gaming sessions.

The Redragon K656 PRO features custom Purple Switches for a clear and strong tactile feel. With a satisfying 'THOCK' and an actuation force of 55g, these switches ensure quick and precise keystrokes, enhancing your gaming performance.
Enjoy Pure Switch Sound with Noise Dampening Foam
Say goodbye to distracting noises with the K656's Noise Dampening Foam. Positioned above the PCB, this foam absorbs sound resonance and reduces cavity noise, creating a pure and clear THOCK switch sound that adds to your gaming immersion.
Captivating Design with Translucent Hype-Blue
Show off your style with the K656's Translucent Hype-Blue board, which emulates a clear seawater feel. This feature not only enhances backlighting shine-through but also gives your gaming setup a refreshing sea-sky charm.
Reliable Battery Life for Extended Gaming Sessions
Powered by a built-in 3000mAh battery, the Redragon K656 PRO ensures you never have to worry about low battery anxiety again. You can even check the battery level anytime using the keyboard's FN + F1 function.
Take Control with Pro Software Support
With Pro Software support, the Redragon K656 PRO offers you the freedom to design your own modes and effects. Create macros with different keybindings or shortcuts to make your work and gaming sessions more efficient.
Win/Mac, Stand By
Dual main systems supported, essential Windows combined with 100% fully fits Mac OS. Working & gaming, FN+ A/W to switch at ease.
Choose the keyboard switch that's right for you
Purple
Mint Lemon
Transparent
Gold-Melt
Bean
Rose
Maple
Cypress
Carnation
Stars
Neon
Parrot
Wukong
Silver
Peach
Lime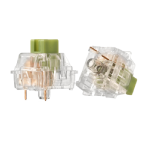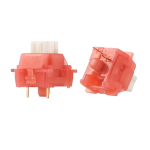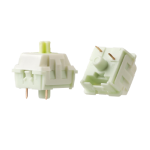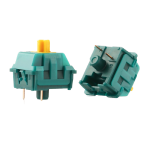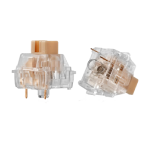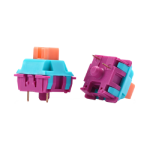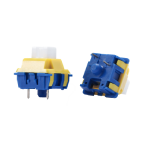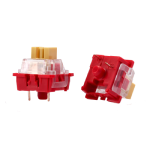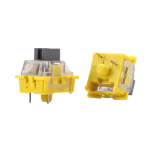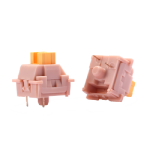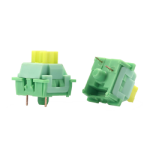 Operation Style
Tactile
Linear
Linear
Linear
Linear
Linear
Linear
Tactile
Tactile
Tactile
Linear
Clicky
Tactile
Linear
Linear
Tactile
Operating Force
35±10gf
37±5gf
42±5gf
42±15gf
35±5gf
40±10gf
45±10gf
50±10gf
45±5gf
40±10gf
40±5gf
40±10gf
40±10gf
35gf
40±10gf
35±10gf
Actuation Point
1.8mm
1.8mm
1.5mm
1.3mm
2.0mm
2.0mm
2.0mm
2.0mm
2.0mm
2.0mm
2.0mm
2.0mm
2.0mm
2.0mm
2.0mm
2.0mm
Total Travel Distance
3.3mm
3.8mm
3.6mm
3.5mm±0.4mm
4.0mm±0.3mm
3.6mm
3.5mm±0.4mm
3.5mm±0.4mm
4.0mm±0.3mm
3.2mm
4.0mm±0.4mm
4.0mm±0.4mm
3.3mm
4.0mm
3.3mm
3.3mm
Life Span (Keystrokes)
50 million
50 million
50 million
50 million
50 million
50 million
50 million
50 million
50 million
50 million
80 million
50 million
50 million
50 million
50 million
50 million
Sound Level
Soft
Soft
Gentle
Quiet
Soft
Slient
Soft
Clicky
Clicky
Slient
Gentle
Clicky
Gentle
Quiet
Slient
Slient
Suitable For
Office/Gaming
Office/Gaming
Office/Gaming
Office/Gaming
Office/Gaming
Office
Office/Gaming
Office/Gaming
Office/Gaming
Office
Office/Gaming
Typist
Office
Office/Gaming
Office
Office
Specifications
Features
Bluetooth/2.4Ghz/Wired 3-Mode
100% Hot-Swap Socket
Free-Mod Plate Mounted PCB
 Translucent Board
Hot-Swappable Custom Purple Switch
Sound Absorbing Foam
100 Keys Layout
Visible 3000mAh Battery
Pro Software Supported
Design
USB Connector
Detachable Type-C Cable
Dimensions
358 x 107 x 35mm (14 x 4.2 x 1.3in)
Keyboard Connectivity
Wired/Wireless (Bluetooth v5.0)
Matrix
100 Keys (Full Rollover)
Key Switches
Redragon Mechanical Custom Purple Switches
Anti-ghosting
full N-Key rollover
Media Keys
Available as a layered function
Backlighting
Yes, 16.8 M per-key RGB lighting
Package Included
1 x Redragon K656 PRO Wireless Keyboard
1 x Detachable USB Type-C Cable
1 x Switch Puller
1 x Keycap Puller
Spare Switches
1 x User Manual
Compare with other Redragon keyboards here.
Reviews
Reviews
Awesome on the go keyboard!
I got this keyboard because it's Bluetooth ready. It's so easy to pack up and take on the go with me for work and school. Great every day carry with tons of purpose and functionality
Works well for gaming
There was some lag in wireless mode but BT works well
Some of the keys didn't register properly initially but did after some use.
Keys have almost no resistance and take some getting used to.
Keys are loud clicky.
I needed a wireless keyboard if I were getting wired I would get something else.
This can be directly wired through usb port.
I'm very happy overall with this purchase.
shades of blue
Looks amazing has a blue gradient patterned design. Compact with multiple connection options. Clicky and almost empty feel, when you press a key it immediately strikes the switch and metal backplate with no resistance at all. Overall it's a good-looking keyboard that is worth trying.
Heavy But Worth It
The RGB lighting on this keyboard is bright and the colours are super vivid. It can be used wirelessly or hardwired via USB-C. The product quality is fantastic for the price and the keys are super fun to use. The keyboard is a chunky feeling and a tad heavy but that keeps it from sliding around on my desk. The switch is difficult to slide but I can ignore it when I have it wired. Either way battery power is good since it automatically goes into sleep mode after 30 minutes. I'm typically on the fence about transparent housing but it's very well executed here and this is one good-looking keeb. The feet allow for 3 levels of height adjustment but I find overall that the keyboard is slightly on the taller side, but I do have smaller hands and I am typically a membrane keyboard user. Overall it's a solid buy with up-to-date features and impressive build quality so I can easily recommend it if you don't mind your keeb a bit chunky and weighted.
Download