Description
81 Keys Layout
The innovative design keeps the original 65% layout's length, which cuts out the numpad for larger mouse moving space. While adding the TOP function keys zone that is critical to many users, no FN combo keys anymore, featuring compact with more convenience and practicality.
Mixed-Color Keycaps
Trending color match design, creative PBT keycaps mix deep blue and white elements. Based on a smooth surface board, neat and simple beauty.
Dongle Socket
Armed with 3-mode connection technology, K673 enables wireless connection via a 2.4Ghz receiver, user-friendly design of the hub keeps the dongle hard to lose.
3-Mode Connection
Geared with Redragon advanced tri-mode connection technology, USB-C wired, BT 3.0/5.0 & 2.4Ghz wireless modes which make the user experience upgraded to another level in all fields.
ONE-Knob Control
Armed with a convenient easy access control knob, the keyboard backlight brightness and media (volume, play/pause, switch) are all in control with no hassle. Plus functionary with no extra keys or space to waste.
Noise Dampening X 2
Equipped with two 3.5mm sound-absorbing foams located between the PCB, along with the silicone gasket. Significantly reduce the sound resonance between the metals and reduce the cavities noise. Creating a clear and pure switch traveling sound ONLY, no extra string mushy noise.
REDRAGON GASKET OUT
The body structure differs from traditional screw fixing by using precision-locked covers with gaskets to assist with noise reduction and flexibility. It provides even feedback while the vertical cushioning reduces rigid noise, delivering a crisp, clean and softer typing feel.
UPGRADED HOT-SWAP
The brand new upgrade with nearly all switches(3/5 pins) compatible, the free-mod hot-swappable socket is available now. The exclusive next-level socket makes the switch mounting easier and more stable than ever.
Pro Software Supported
Expand your options using the available software to design your own new modes and effects found on redragonshop. Macros with different keybindings or shortcuts for more efficient work and gaming.
Choose the keyboard switch that's right for you
Outemu Red
Outemu Blue
Outemu Brown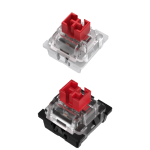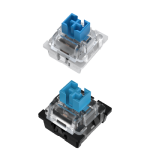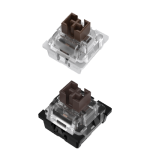 Operation Style
Linear
Clicky
Tactile
Operating Force
40g
60g
55g
Actuation Point
2.0mm
2.3mm
2.0mm
Total Travel Distance
4.0mm
4.0mm
4.0mm
Life Span (Keystrokes)
50 million
50 million
50 million
Sound Level
Quiet
Clicky
Gentle
Suitable For
Office/Gaming
Typist
Midway (Office/Gaming)
Specifications
Features
81 Keys 75% Wireless Keyboard
Linear Red Switch
Ultra-Portable
Redragon Gasket Out
Dedicated Knob Control
Sound Absorbing Pads
3000mAh Battery
Hot-Swap Socket
Software Supported
Design
Connectivity
2.4Ghz, Bluetooth, USB-C
Keyboard Size
4.09*13.19 inches(104*335 mm)
switches
Linear Red Switch
Package Included
1 x Redragon K673 PRO Keyboard
1 x Detachable USB Type-C Cable
1 x Keycap & Switch Puller
Spare Switches
1 x User Manual
Compare with other Redragon keyboards here.
Reviews
Reviews
UCAL K673 Pro
I love the design!! super compact and aesthetic looks great in the vintage white, switches don't sound that great but that's why there's a hotswap pcb so I can change out the switches!!
great budget gaming board overall i love it!
What I like the most about this mechanical keyboard UCAL K673 PRO is its versatility. In a sense the layout is the 'mid ground' between size and productivity and also because it has a very clean look and could be an office keyboard but if you turn the RGB on, it becomes a fun keyboard that you can really enjoy.
Very good
Ordered from Hungary arrived in 8 days. The keyboard is good for gaming (Xbox) and office use.
Overall a super great keyboard for its price, great for gaming and work!
Equipped with Outemu Red Linear switches and 2x dampening foam giving a quiet clicky sound. Hot swappable so you can choose switches to your liking! Keyboard comes with a fancy knob too to adjust volume, rgb brightness and play/pause.
Nice Keyboard
Dive into our in-depth review of the Redragon K673 PRO - a keyboard that's redefining gaming and productivity. From its stylish design to versatile connectivity, we explore every detail. 🌟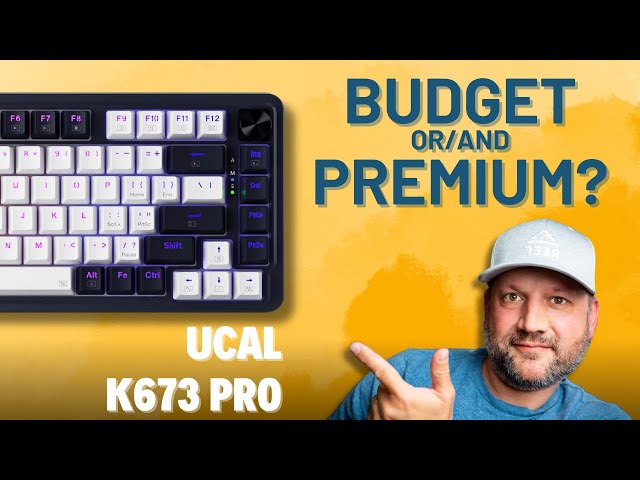 Download