Description
Wireless RGB Wooden Desktop Speakers
5.0 Bluetooth wireless connection adopted for premium lossless sound quality, stable and no-delay audio transmission makes you get 100% enjoyed with your playlists from your phone, tablet or laptop.
3-inch Audio Bass Unit
Equipped with advanced sound units (bass/treble driver x 2) with full range 2.0 channel enhanced stereo core, GS812 offers you superior studio sound quality. Full range 2.0 channel enhanced 3-inch stereo unit with 5 Watts power produces rich and crystal audio for gaming, music and movie, 4 Real treble and bass units for the premium lossless audio feast.
All About Is Bass
With an individual bass control knob, the audio bass part can be specifically adjusted and targeted to the effect you want. Turn it up or down at will for dedicated music, movie or episode play. Individual volume/bass up and volume/bass down knobs make adjusting the volume/bass easy and accurate for any case. Press and hold the volume knob button to power on/off the speaker with no hassle.
Dynamic RGB Lighting
Not only the sound quality is solid, but also the lighting bar is attractive. 4 modes are choosable for different vibes, the musical sync mode is our most recommended one to try.
Solid Wooden Style
Minimalism modern urban design with the wooden material frame, the perfect blend of dynamic stylish and upscale textural feel. The most important is to keep the original audio quality, and combined the look and sound mixture to a peak form.
Extra Mic/Headset Jacks
Geared with 3.5mm microphone and headset jacks at the control panel, you can connect your wired headset or earphone through. For some no-disturb personal play or FPS gaming vibe.
5.0 Bluetooth Transmission
With an advanced 5.0 Bluetooth chip equipped, all of your playlists at whatever your cellphone, iPad, laptop or tablet can be played within 10 meters. Play what you want to, no cable worry.
Plug & Play for Broad Compatibility
DC adaptor powered with 3.5mm AUX cables plus wireless tech allows this rockstar to party on a wide type of stages for PC, TV, Laptop, and Smartphone. Get it all connected well on your device and let the party begin.
Max 38 Inches (970mm)
Don't put them behind, show it out.
Specifications
Features
Enhanced Bass/Volume Knob Control
Wooden Desktop Speakers
BT 5.0/3.5mm AUX Connection
Extra Mic/Audio Jacks
Dynamic RGB Lighting Bar
2.0 Channel Stereo
3-inch Audio Bass Unit
Design
Package Size
161 x 122 x 208 mm
3.5mm Mic/Headset Jack
yes
Power Consumption
10 Watts Rated Output
Package Included
2 x GS812 Speakers
1 x DC power cable
Reviews
Reviews
Great sounding
They were bigger than I thought they would be, but for the price you can't beat them. Sound is crisp and loud. RGB is a nice touch!
Great product
Great price, great product, great company.
AMAZING SOUND AND QUALITY FOR THE PRICE
Welp, I just got rid of my RZR Chroma desktop speakers, and replaced them with these Redragon Andante GS812 desktop speakers, and OMG, these thing sound AMZAING. Very well built, nice "wood" look to them, good size woofers, Very good lows, with great mid's, and highs, and doesn't distort at max volume. The RGB is nice and bright, and customizable. PC linked to them immediately, and worked right off the back. The sound is the same, if not better, than the $200 RZR Chroma speakers I just got rid of. And with a few tweaks with the internal Enhanced audio features, like Bass Boost, and virtual sound, they sound even better. Great speakers, at a great price. It's a WIN WIN !!!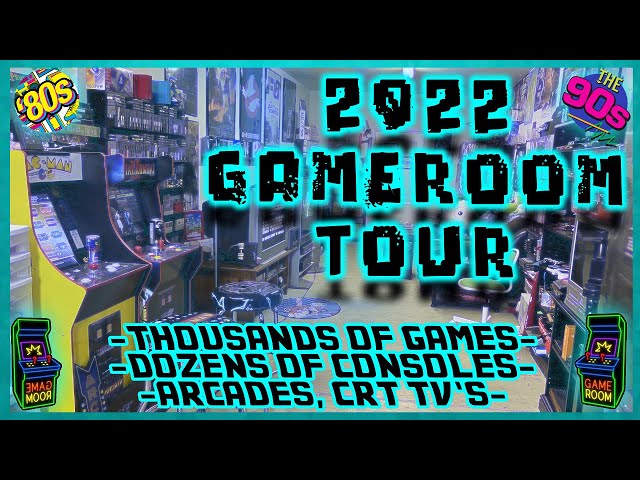 I'm usually a headphones user, but decided to try out a set of speakers for listening to music and watching TV. These speakers are beyond sweet. Excellent and crisp audio with exceptional bass for desk speakers. I listen to a lot of dubstep, so I love my overdone bass, and these hit the spot. (FYI, if you purchase and want Single mode of RGB, just sit on Cycle until it lands on the color you're looking for and hit the RGB button again)
Highly recommend whether you're looking for bass or clean audio.
10/5
+Rep
These wooden speakers sound much better than the cheap plastic ones.
They feel solid and they have a good bit of weight to them.
This corresponds to a fuller sound and some good bass too.
Also, they look great - very modern and hi-fi looking.
Very nice design and function.
Solid PC Speakers - Great Sound.
HIGHLY RECOMMENDED! AAA+++